Tarlogic celebrates Halloween by organizing a Capture the Flag competition open to students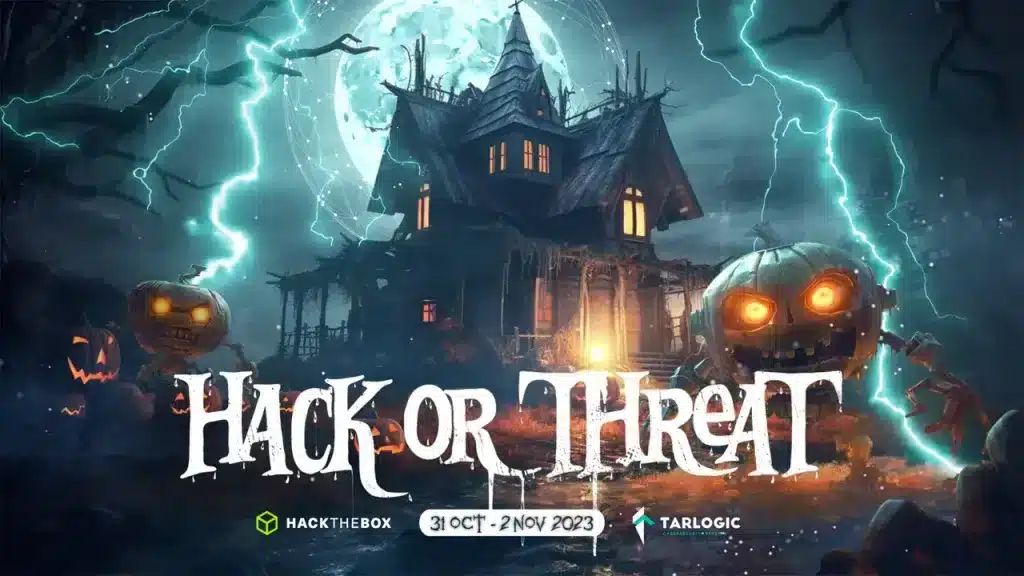 Undergraduate, Master's or PhD students interested in the field of cybersecurity can enter this Capture the Flag competition and win prizes
Not everything in this life is going to be work-related. At Tarlogic Security, we are happy to launch initiatives that allow us to go off script, create synergies and strengthen our community. That's why we have organized together with Hack the Box a Capture the Flag (CTF) competition that will start on October 31, and that will allow us to celebrate Halloween in style.
For two days, undergraduate, master's, or doctoral students interested in cybersecurity will face our CTF Hack or Threat online. A competition made up of 10 challenges, divided into seven categories, that will surprise them and challenge their knowledge and skills.
Participants can compete in teams of up to four to beat their rivals and win succulent prizes.
The event, which is entirely free of charge, will begin on Tuesday, October 31 at 3 p.m. and end 48 hours later, on Thursday, November 2 at 3 p.m.
Capture the Flag is an amusing competition that has become popular in cybersecurity. It allows participants to show off their talents and measure themselves against rivals who force them to be ingenious and skillful in hacking.
Share, learn, compete… and have fun!
This action is part of Tarlogic's commitment to talent, innovation and the development of activities that build a stronger, more united, prepared cybersecurity community where tomorrow's cybersecurity professionals feel welcome.
Our Capture the Flag Hack or Threat aims to offer all students attracted to the cybersecurity industry the opportunity to enter this exciting world, display their talent, test their expertise, learn to work in teams and enrich themselves with the knowledge of other peers. But above all, we want participants to have a great time competing with… or against their friends.
Registration requirements
No purchase or payment of any kind is required to participate in this activity.
At the moment of participating, all the dynamic rules are accepted.
Participants must be over 18 years old and official students of the following universities or training centers to be considered eligible to win any of the prizes (UCLM; U.P.M.; U.S.C.; U.E.; UTAD; I.E.S. San Clemente; U.A.H.; UNIVERSIDAD COMILLAS; UC3M; NEBRIJA).
Users not following all the steps will be automatically removed from the activity. Any profile detected as fake or committing fraudulent acts will be removed from the action.
Privacy of personal data: Tarlogic reserves the right to contact participants and winners before, during and after the challenge.
Prizes of our Capture the Flag
1st place – 1 RootedCon (Madrid 2024) ticket + 1 Tarlogic T-Shirt + 1 Flipper Zero + 1 Raspberry PI + 1 HTB Academy Subscription
2nd place – 1 RootedCon (Madrid 2024) ticket + 1 Tarlogic T-shirt + 1 Flipper Zero + 1 HTB Academy subscription
3rd place – 1 RootedCon (Madrid 2024) ticket + 1 Tarlogic T-shirt + 1 HTB Academy subscription